LEARN MORE ABOUT CONDITIONS
Please understand that alternative therapies such as our Brain Based and Metabolic/Nutrition Therapy are focused in a holistic manner to improve health of the whole person. There are not certain specific treatments to always be used for a certain specific diagnosis and we are not providing specific treatments for any disease, illness or disorder. Treatments, even for musculoskeletal complaints, are tailored for the individual.
Recognizing that our bodies normally heal themselves from cuts, bruises and breaks, our desire is to improve patient's overall health to allow that same healing to take place. Our desire is to naturally and holistically improve nervous system and metabolic function, then encourage the body heal itself.
Conditions listed in this website are provided to give general information about the types of problems that have responded to this care. This information should not be used for individual diagnosis or treatment.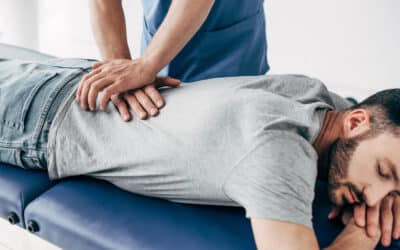 Here are the top 10 benefits of going to get an adjustment by a chiropractor. 1. Blood Pressure - chiropractic adjustment could give people suffering from high blood pressure the same effect as taking certain high blood pressure medications. 2. A Chiropractic Adjustment Can Help With Neck and...
Happy Chiropractic Customers

"Absolutely amazing. I was in so much pain and experienced relief after one visit. I have continued my therapy and have gotten even more relief. Doctor Robinson is so knowledgeable and Kelly is a fantastic office manager."
– Kellie Dobard

"I scheduled an appointment with Dr Robinson several months ago. I was very impressed with the intake procedure. He spent almost an hour with me the first time doing muscle testing and locating areas of weaknesses. He also took measurements of my range of motion. I continue to see him once a month for maintenance and I've never felt better. He also did a nutritional consult for me and found me lacking in some areas. He gave me some natural supplements to take and let me tell you they are amazing. I feel better than I have in years. I would highly recommend Dr. Robinson. Also, his front desk lady, Kelly is so polite and professional. She got me in almost immediately when I called the first time."
– Rose Berry
Full Service Chiropractic Clinic
Satisfaction Guaranteed
Connect
Questions for the Chiropractor? Give us a call or send us a message from our contact us page!
Hours
Mon: 9am – 6pm
Tue: Closed
Wed: 9am – 6pm
Thu: 9am – 6pm
Fri: Closed
Sat: Closed
Sun: Closed